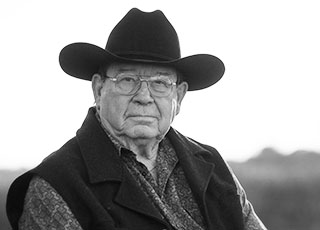 Dusty Richards
Publisher
Dusty grew up riding horses and watching his western heroes on the big screen. He even wrote book reports for his classmates, making up westerns since English teachers didn't read that kind of book. But his mother didn't want him to be a cowboy, so he went to college, then worked for Tyson Foods and auctioned cattle when he wasn't an anchor on television.
But his lifelong dream was to write the novels he loved. He sat on the stoop of Zane Grey's cabin and promised that he'd get published. And in 1992, his first book, Noble's Way, hit the shelves. Since then, he's had 140 more come out. He is a sought-after speaker and master of ceremonies, and has served as President of Ozarks Writers League and Western Writers of America, and Vice President of the Oklahoma Writers' Federation, Inc. If he can steal some time, he also like to fish for trout on the White River.
Contact Dusty at: dusty@saddlebagdispatches.com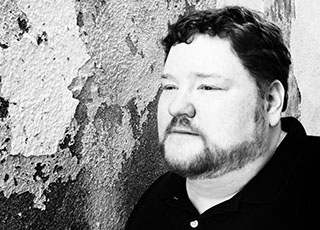 Casey Cowan
Creative Director
Casey has worked in and around the journalism, artistic, and literary fields for twenty-one years as a reporter, photographer and graphic designer. Tired of working for inflexible companies intent on doing business the same old way, in 2013 he helped co-found Oghma Creative Media, a publishing company built around the idea of authors and artists banding together as a team to take control of and market their work effectively. As Creative Director, he's responsible for the professional appearance and feel of the lion's share of Oghma's publications, including Saddlebag Dispatches. In the twelve minutes a day he's not usually working, Casey is the father of six rowdy teenagers. He enjoys reading, swimming, and target shooting, and he shares his crazy life with his always-supportive fiancee, Amy. He is also in the midst of writing his debut novel, Tarleton's Quarter, the first of an epic series and novels following the trials and tribulations of three military families in a near-future World War III.
Contact Casey at: casey@oghmacreative.com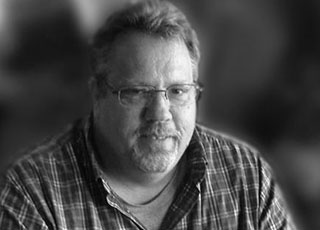 Gil Miller
Associate Editor
Gil is an author and member of both the Northwest Arkansas Writers' Workshop and the Old Wire Pen & Poison Writers' Group, and makes his home just outside Fayetteville, where he is at work on the first of his Rural Empires novels. He had a normal upbringing, which means his parents aren't to blame for him going into crime (fiction). Instead, he blames a steady diet of movies, shows, and books, from Miami Vice andScarface in the '80s to Breaking Bad and Justified (a good example of a modern western) in the '00s. Some of his greatest influences include authors such as Michael Connelly, Robert Crais, Don Winslow, and the late, great Elmore Leonard. His novels to date in include Spree, A Temporary Thing, Startup, and Franchise.
Contact Gil at: gil@oghmacreative.net
Venessa Cerasale
Admin Director
Venessa has had a varied career as an artist, administrator, retail analyst, and police officer. Today, she has turned her considerable talents to her writing and art, and serves as Business Manager for Oghma Creative Media, the publisher that owns Saddlebag Dispatches. A mother of three and grandmother of two, she enjoys hiking, kayaking, and anything to do with rocks, trees, water, and the outdoors, and is hard at work on her first novel.
Contact Venessa at: venessa@oghmacreative.net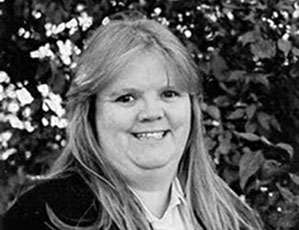 Kelly Henkins
Marketing Director
Kelly is a full-time writer and artist. She is the trusted on-line voice of Texas music and spends most of her daytime networking with singers and songwriters all over the country. She lives in the rural Ozarks. You can follow her at http://kellyscountry.blogspot.com.
Contact Kelly at: kelly@oghmacreative.net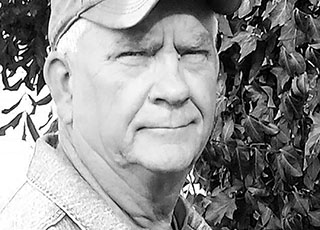 Darrel Sparkman
Editor
Darrel resides in Southwest Missouri with his wife. Their three children and eleven grandchildren live nearby. His hobbies include gardening, golfing, and writing. In the past, Darrel served four years in the United States Navy, including seven months in Viet Nam as a combat search & rescue helicopter crewman.  He also served nineteen years as a volunteer Emergency Medical Technician, worked as a professional photographer, computer repair tech, and was owner and operator of a greenhouse and flower shop. Darrel is currently retired and self-employed. He finally has that job that wakes you up every day with a smile. His Western novels to date include Spirit Trail, Osage Dawn, and Hallowed Ground.
Contact Darrel at: newfrontierwriter@gmail.com