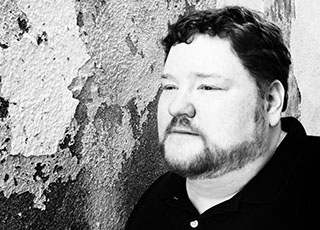 Casey Cowan
Publisher
Casey has worked in and around the journalism, artistic, and literary fields for twenty-one years as a reporter, photographer and graphic designer. In 2013 he helped co-found Oghma Creative Media, a publishing company built around the idea of authors and artists banding together as a team to take control of and market their work effectively. As Creative Director, he's responsible for the professional appearance and feel of the lion's share of Oghma's publications, including Saddlebag Dispatches. In the twelve minutes a day he's not usually working, Casey is the father of six rowdy teenagers. He enjoys reading, swimming, and target shooting, and he shares his crazy life with his always-supportive fiancee, Amy. He is also in the midst of writing his debut novel, Tarleton's Quarter, the first of an epic series of novels following the trials and tribulations of one military family through a near-future World War III.
Contact Casey at: casey@oghmacreative.com
Venessa Cerasale
Admin Director
Venessa has had a varied career as an artist, administrator, retail analyst, and police officer. Today, she has turned her considerable talents to her writing and art, and serves as Director of Operations for Oghma Creative Media, the publisher that owns Saddlebag Dispatches. A mother of three and grandmother of two, she enjoys hiking, kayaking, and anything to do with rocks, trees, water, and the outdoors, and is hard at work on her first novel.
Contact Venessa at: venessa@oghmacreative.com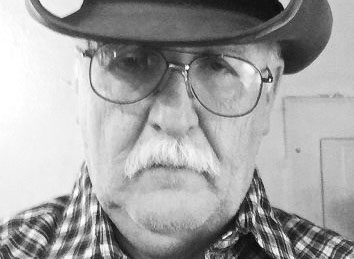 Dennis Doty
Managing Editor
Dennis Doty served as a U.S. Marine for ten years. He spent two years on the Southwest RCA rodeo circuit inventing dozens of creative and entertaining ways to fall off a bucking horse. Dennis has been writing fiction since 2004. He is an Associate Editor for Oghma Creative Media. His work has appeared in Saddlebag Dispatches and Cheapjack Pulp.
Dennis is a native of Southern California, who now lives in Appalachia with his wife and two dogs. He spends his days writing, editing and yelling at kids to get off his lawn.
Contact Dennis at: dennis@oghmacreative.net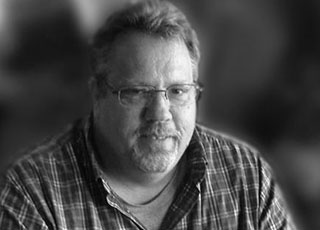 Gil Miller
Associate Editor
Gil is an author and member of both the Northwest Arkansas Writers' Workshop and the Old Wire Pen & Poison Writers' Group, and makes his home just outside Fayetteville, where he is at work on the first of his Rural Empires novels. He had a normal upbringing, which means his parents aren't to blame for him going into crime (fiction). Instead, he blames a steady diet of movies, shows, and books, from Miami Vice andScarface in the '80s to Breaking Bad and Justified (a good example of a modern western) in the '00s. Some of his greatest influences include authors such as Michael Connelly, Robert Crais, Don Winslow, and the late, great Elmore Leonard. His novels to date in include Spree, A Temporary Thing, Startup, and Franchise.
Contact Gil at: gil@oghmacreative.com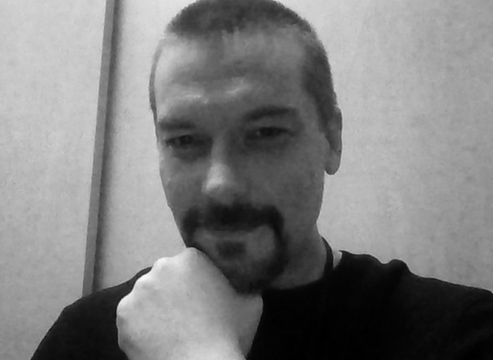 Jeremy Menefee
Associate Editor
Jeremy grew up with his father, a journalist and tech writer who often used him as a beta reader, simultaneously teaching him a love of writing and editing.
After Jeremy left the Marine Corps, he returned to writing at a tech PR agency in the Silicon Valley, leveraging his history of writing and understanding technology. After a time trying other careers, he returned to his real love, freelance writing & editing, and in 2015 was asked to ghostwrite a novel. He explained he hadn't done it before, but was given the contract anyway, and in writing that, he discovered a deep and abiding love of the craft.
He has since ghostwritten 14 novels, as well as self-publishing four short stories and two how-to books on ghostwriting. He plans to release an Urban Fantasy trilogy in early 2018, with a Military Sci-Fi series launched by the end of 2018. He hopes eventually to be able to become a full-time fiction author, focusing on those two series.
Contact Jeremy at: jeremy@oghmacreative.net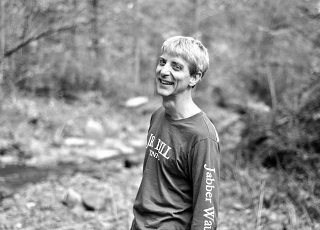 Gordon Bonnet
Associate Editor
Gordon Bonnet has been writing fiction for decades. Encouraged when his story Crazy Bird Bends His Beak won critical acclaim in Mrs. Moore's 1st grade class at Central Elementary School in St. Albans, West Virginia, he embarked on a long love affair with the written word. His interest in the paranormal goes back almost that far, although it has always been tempered by Gordon's scientific training. This has led to a strange duality; his work as a skeptic and debunker on the popular blog Skeptophilia, while simultaneously writing paranormal and speculative novels, novellas, and short stories. He blogs daily, but is never without a piece of fiction in progress—driven to continue, as he puts it, "because I want to find out how the story ends."
Contact Gordon at: gordon@oghmacreative.com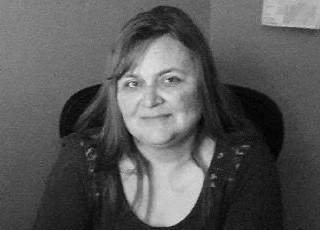 Cyndy Prasse Miller
Features Writer
For Cyndy, it's always been about mysteries. When she was a little girl, she wanted to know
what was in those thing called books. Other kids had toys, but that was no great mystery. You
played with them. But books, well, they had words, even if she couldn't make them out yet.
Words were a mystery that needed solving.
Once that was done, though, she learned there were other mysteries, so she set out to explore
them. First, there was the mystery of family, so she raised four children and now has five
grandchildren. Then, there was the mystery of learning, so she went to college, where other
mysteries presented themselves, mysteries of the past, and of people, so she attained a BS in
Sociology with a minor in Psychology, and is working to attain an MS in Applied Anthropology.
Contact Cyndy at: cyndy@oghmacreative.com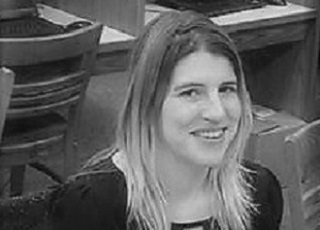 Vivian Cummings
Marketing Director
Vivian always heard you should write about what you know, so she decided to write a book called Stupid Humans, drawing on her previous experience working in retail and her subsequent desire to get away from planet Earth. She has also worked in marketing, advertising, and public relations, where she found even more material for Stupid Humans. Now self-employed, she enjoys the contact sport of shopping at clearance sales, slamming on the brakes for yard sale signs, and wasting time on social media, where she finds inspiration for a sequel to Stupid Humans every day. She continues to write science fiction stories, some of which appear on her blog, Stellar Sarcasm.
Contact Vivian at: vivian@oghmacreative.com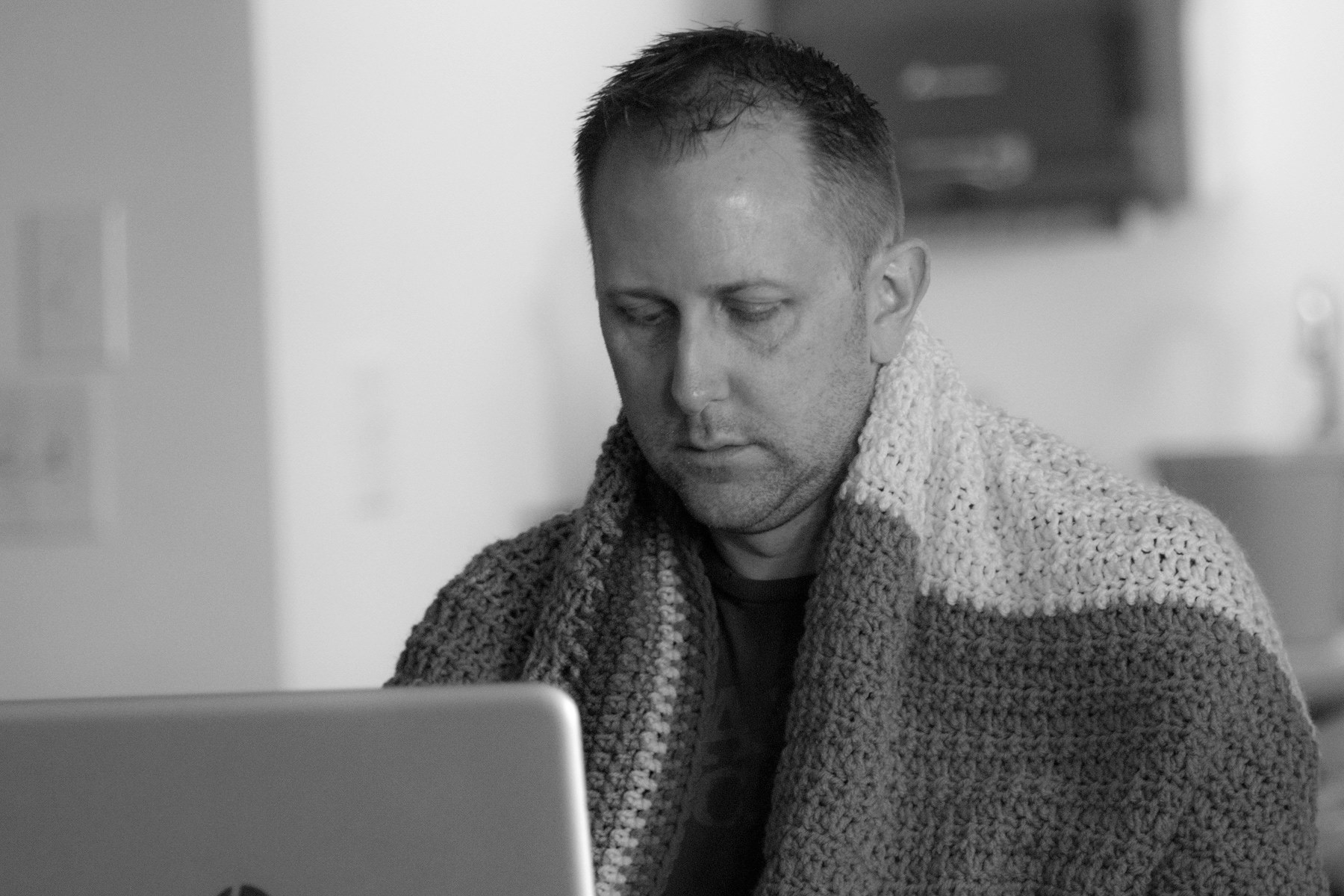 Andrew Butters
Technology Director
Andrew is a 40-something married father of two living in Cambridge, Ontario. He will tell you that his first published work was Losing Vern as part of the Orange Karen: A Tribute to a Warrior anthology but in reality, it was a 500-word anecdote about how he accidentally lit himself on fire that made it into the third installment of the Darwin Awards books.He currently blogs, writes novels, is a huge fan of golf, hockey, science, equality, and the Oxford comma. Andrew sometimes lets his love of attention override common sense. Evidence of this can be found pretty much anywhere you can find him.
Contact Andrew at: andrew@oghmacreative.com